Starting a business can be tough, especially with all the time, money, and risk involved in this. But if you have the perfect business idea then you might not regret it later. Also sometimes, you just have to focus less on the logistics and upfront costs and more on getting started.
If you are thinking of starting a business in 2021, it is important to take the new normal into account. The COVID-19 pandemic has changed so much about so many things. While starting a retail business or restaurant might have been good ideas previously, you might be best served to reconsider those thoughts until you see how the next year plays out. Instead of some more traditional businesses, think about those that can support how people are now living their lives right now.
APCT LEADING MANUFACTURER
APCT is a leading manufacturer of high reliability Printed Circuit Boards. We have produced a business model that has successfully differentiated us from the competition in the printed circuit board industry.
Start your own PCB manufacturer with the help of Best PCB manufacturer
Here are 10 small business ideas to start in 2021:
Medical Courier Service
In 2021, it is probably the most efficient business idea that you can have. If you have a car or motorcycle and good time management skills, you may want to consider creating your own courier service – more specifically, a medical courier service. As a driver, you would be responsible for transporting medical items like lab specimens, prescription drugs, and equipment. The healthcare industry is expanding, which is great for medical courier service job stability. You could start your courier business on your own or hire other drivers to work for you as you expand your business.
Get Your Business insurance done from here
Selling Printed Items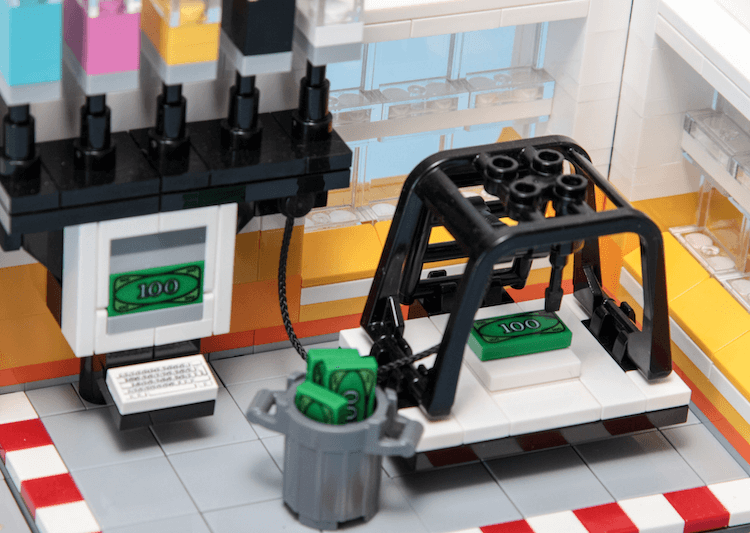 There is plenty of print-on-demand services available at the moment. If you can create your own design and original content then you will have great success in this business. T-shirts, hats, phone cases, hoodies, skirts, tote bags, and more become canvases for your creativity. You can think up witty slogans for developers or if there are passion and pride within a community, there's a potential business you can start.
Online Teaching
Because of this pandemic, schools and colleges are currently functioning remotely via online teaching. That's why the demand for online education has opened up a wide possibility for entrepreneurs to start their own ventures. Since this is an online business idea, you can choose any subject you are knowledgeable about and teach a course regardless of your location. If you don't have advanced knowledge in any particular subject, you can always consider teaching English as a foreign language online to students overseas.
Consultant
It is also a great business idea for all beginners. If you are knowledgeable and passionate about a specific topic (business, social media, marketing, human resources, leadership, communication, etc.), starting a consultant business can be a lucrative option. You can start your consulting business on your own, then grow your business and hire other consultants over time.
Sell Services
You have to give loads of time if you are looking to start a service-based business, the more you invest in time, the more you will get in return. Writers, designers, developers, fitness trainers, and more can build a business around their skills.
They can also expand their business with any of the other ideas above to create additional revenue streams by "productizing" their services through physical or digital goods..
wanna know : How to be a millionaire by saving and investing
Sell Home-Made Products
Being a homemaker is more valuable than you think. Whether it's soaps, candles, sauces, or pottery—you're in a unique position to find an online business idea since product development and procurement are literally in your hands. Unlike many of the other ideas on this list, you will need to consider shipping and inventory management, but you can start out simple on a per-order basis or with a small batch until you start generating consistent sales.
In fact, many makers on Shopify started with a part-time home-based business, selling from their homes on Etsy or to friends and family, growing into full-time business owners after establishing a demand for their products.
Cleaning Services
If you turn cleaning into a business idea then it might get you lots of money. With a few staff members, a host of cleaning supplies, and transportation, you can offer cleaning services to homeowners, apartment complexes, and commercial properties. Most cleaning services charge between $25 and $50 per hour. Cleaning services are straightforward businesses that require relatively little overhead; you simply need planning, dedication, and marketing to get your business noticed. You can always add floor waxing or exterior washing as options.
App Developer
In this pandemic era, people are always in need and some apps are helping them profoundly. If you are knowledgeable and experienced in technology, you may want to consider a career in app development. Smartphones have become an everyday accessory for many Americans, which has increased the demand for mobile apps. Similarly, virtual reality software has become popular in recent years, so there is also a demand for VR app development.
Photography
If you are good at taking photos and you own a DSLR, then this is another one of the best business ideas you can have. Set up your website, showcase some of your finest pictures, and let your followers know that you're offering photography as a service. You'll be surprised by the number of takers! You can also get into smartphone photography if you don't have or don't want to invest in professional cameras.
Freelance Writer
If you're good at writing and if you have marketing knowledge, you can establish yourself as a freelance writer. Whether you write blogs, web content, or press releases, plenty of companies will pay for your services. You can increase your value by bringing SEO knowledge to the table to help your clients craft a strategy to attack specific keywords that their target audience is already using in their online searches. Most freelance writers charge $40 to $50 per hour, but those with expertise in a given vertical could charge even more.
These business ideas might be easier to run when it comes to logistics, but remember no business is easy. You have to give your time and dedication to earn money and get profit.