If you are looking forward to figuring out how long it takes to mine 1 Bitcoin, your research ends right here. But, before we jump straight away to the matter, it is immensely important to be acquainted with how exactly it works.
The mining of Bitcoin is known to be the backbone of Bitcoin's network, which is possible by computers that are specialized to do so. The actual job of miners is to keep an eye on the transactions and provide security. Miners play a significant role throughout the operation. Without the presence of miners, the extensive network of Bitcoin would be dysfunctional, and there's a high possibility it'd be attacked.
WHAT IS MINING IN BITCOIN?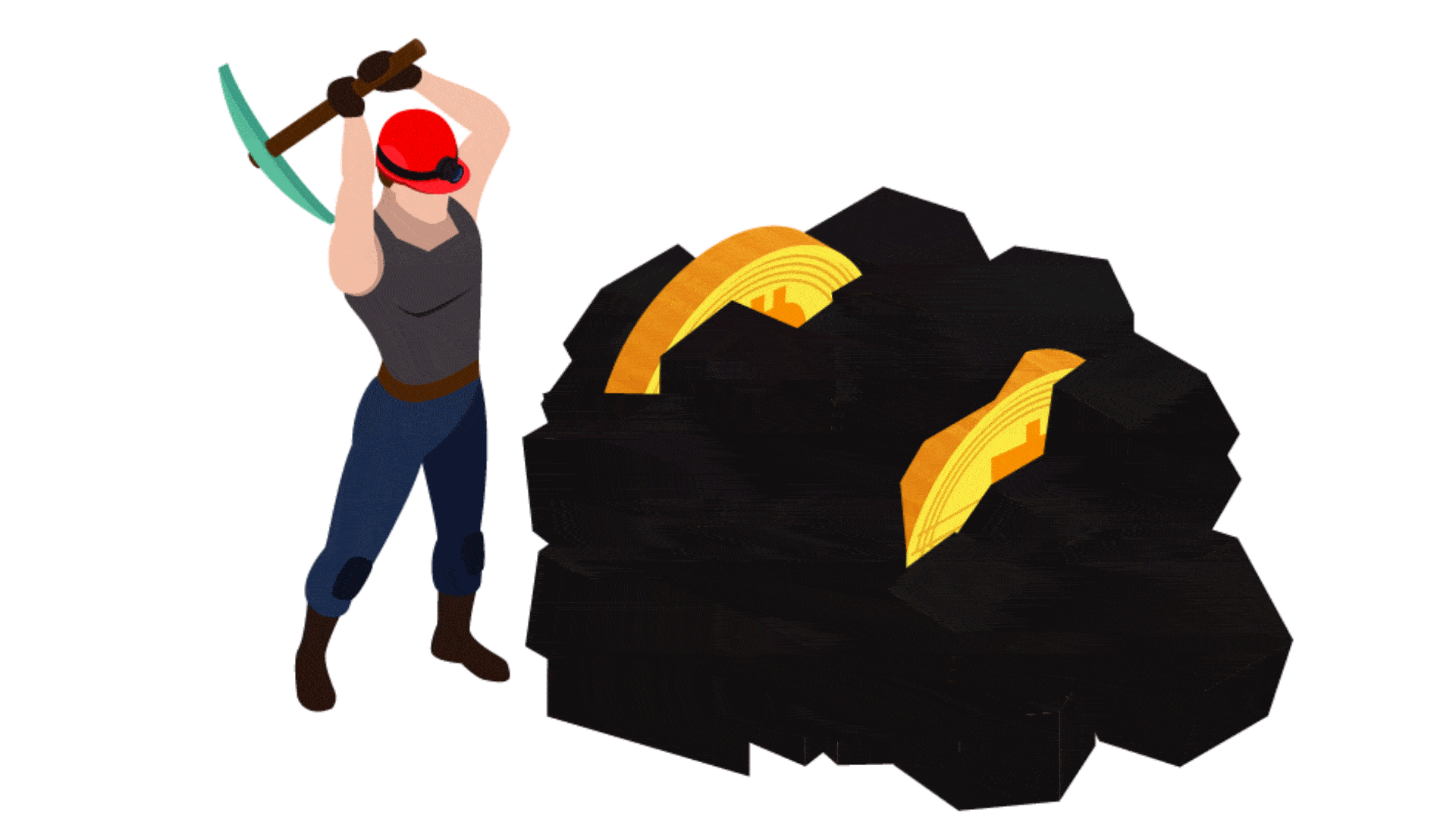 Now, let's come to what exactly is Bitcoin mining and how long does it take to mine 1 Bitcoin. The mining of cryptocurrency often takes overwhelming care and attention, it is costly and brings the results sporadically. With that being said, plenty of investors are still inclined towards cryptocurrency because miners attain crypto tokens for the consistent work they perform.
So, what exactly is the work? Miners' role is to solve the computational problem that enables them to chain together the blocks of transactions. By providing this service, they receive new bitcoins and transaction fees as a reward. Stills sounds bewildering? The short and simple answer to your questions is – The duty of the miners is to secure and confirm the transactions in order to get paid after every 10 minutes with the Bitcoins.
How Long Does It Take To Mine 1 Bitcoin?
Bitcoin has an enormous network covering all across the globe. Miners are competing with each other to discover the blocks. It takes around 10 minutes to acquire a block. Each block provides the reward of 6.25 BTC after the miner finally finds the block.
As the entire network locks horns against each other to successfully discover the block, only one out of all manages to attain the block. Since there are numerous miners participating in the operation, the odds of finding the blocks by doing the outright work by yourself is pretty low. How long does it take to mine 1 bitcoin also relies upon the efficiency of your hardware, the complexity involved in mining, and the hash rate.
Back then, people were able to mine the bitcoin using their personal computers. With the increasing popularity and number of users, the level of security needs to be leveled up. Therefore, today, the process has become more complex, expensive, and challenging.
Bitcoin utilizes the mining algorithm of SHA-256, and not all the computers are capable enough to run the process. This is the reason there are certain factors that have to be concluded to commence the process.
With reference to that, let's take a look at some of the factors, which contribute to the mining of Bitcoin.
Factors That Determines How Long Does It Take To Mine 1 Bitcoin
1. Advanced Mining Hardware –
In order to mine a bitcoin, having the hardware that comes with the ability to produce a million computations in a limited timeframe is a must.
Let's have a look what other successful miners are using,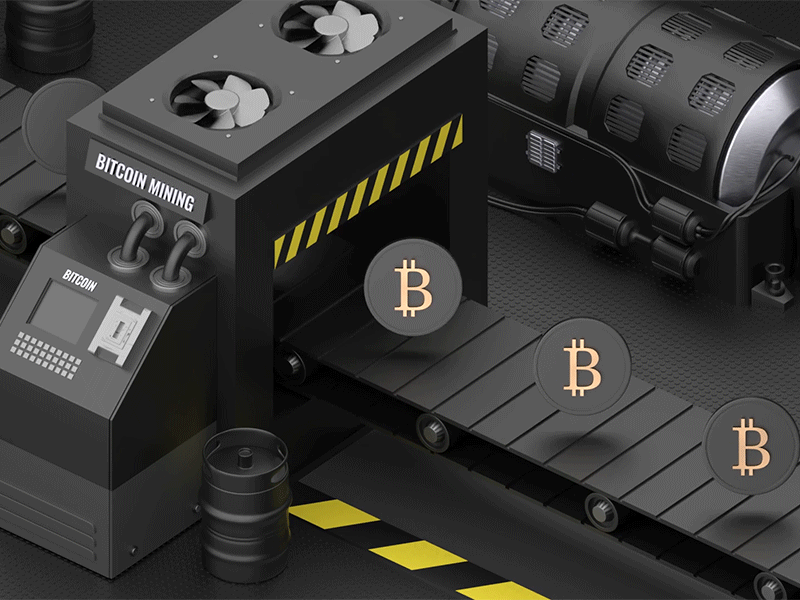 Graphic Processing Units (GPUs)
Application-Specific Integrated Circuits (ASICs)
Field Programmable Gate Arrays (FPGAs)
There is no denying that these components are expensive, but such elements are undoubtedly swift and can produce a drastic amount of hashes per second.
2. The Way of Mining –
Your way of mining the Bitcoin leaves a significant impact on how long it takes to mine 1 Bitcoin. If you desperately want to become a miner but lack the money to buy hardware, joining the mining pool is all you need to consider.
There is a presence of many software that allows you to join with other miners and share the resources, electricity bills, and computing power. It also confirms one needs to share the rewards with other participants as well.
If you are not ready to share your rewards, don't worry, we have another way for you, which is cloud mining. It allows the miners to rent their computing power that is affordable than solo mining. With this method, you'll not have to suffer about how long does it take to mine 1 bitcoin.
But, as it has now become way too popular, the involvement of scammers has also increased who does not stand on their promises of paying out. Therefore, it's always a better idea to do your research before getting associated with such companies.
3. Hash Rate –
Hash rate is considered one of the most crucial metrics responsible for measuring the required power needed to process the functions. It helps in indicating the total number of attempts that a network can take to finish the puzzles per second. The more the hash rate, the more chances you will get to confirm another block.
Now that you have understood what all takes to figure out how long does it take to mine 1 bitcoin fast. It is also essential to play it safe. Being in touch with the professionals can eliminate a wide range of hurdles. But, relying on all of them is not a wise decision. There are companies, which demand craploads of BTC CAP to invest that is hazardous. So, what do you do when you come across such situations?
i-wize solution is a one-stop shop for all the difficulties you come across while mining. And, when it comes to investments, the i-wize Group cannot be rivalled. It makes your experience hassle-free and seamless with its top-notch solutions and highly skilled team of professionals.
Talking about the investment plans, you will be awestruck to know about the I-WIZE BTC CAP. With the minimum capital coins, which is 0.999 BTC, you'll get started without much of a risk. In contrast, the maximum capital coins go up to 763,368 BTC.
With the investment of only 0.999 BTC, you receive tax-free income, which exceeds more than 240% plus* in just 170 days. Not all of the companies proffer such interest rates in such tiny investment. As mentioned earlier, your research about the mining of bitcoin ends right here with the unrivaled solution provided by the i-wize Group. So, without giving it a second thought, check out the website of i-wize Group, and register yourself by filling a form to get started asap.