If you played enemy unknown, there is one thing you should know that you lost. The sequel picks up 20 years after the XCOM project fails to defend earth from an alien invasion. Alien has taken over the world and it's up to the player to rebuild XCOM, retake the planet and make our world safe. The game story has the alien experimenting by splicing together human and alien DNA. and In XCOM 2, we evolve the enemies into something more fearsome than anything seen in the series.
This means that aliens are not just bigger and worse, they are also smarter. For example, the Mutons Physique, tells the player he's less of a beast and more of a soldier. Enemy Unknown's gruesome-looking floater has become a Godlike Archon. With upgrades both to its appearance and abilities. The Sectoid in XCOM 2 immediately knows how to mind control, which was a late capability reserved for the Sectoid commander in enemy unknown. XCOM 2 has a darker tone and a different look, which directly affects the gameplay. What was once a multinational government-funded project, XCOM has now been reduced to a grassroots resistance.
Players are no longer waiting for the aliens to strike an area. Now you decide when you take the fight against the aliens and create your own opportunities. The world of XCOM 2 is no longer the one you know. It's vastly more open-ended. And you will be finding more choices in and out of combat.
WANNA KNOW : Cities Skylines mods – The Best Mods And Maps [ REVEALED]
LET SEE 10 BEST XCOM 2 MODS :-
Number 10: Better Tactical Zoom Out
One thing that bugs some people about XCOM 2 is how close the camera is to troops. It gets the job but sometimes you want to see everyone. Our objective compared to our location and what's our and many people best route, this mod brings the camera way out for a quick glance even when you are back to your base for a nice overview of your entire ship.
Number 9: Military Camouflage Pattern
Here is another XCOM 2 name Military Camouflage Pattern mod. Any customization in your life missing that sweet Russian camouflage job that you have always wanted. Military Camouflage Pattern is the mods for you, it adds 30 plus real-world cameras that not only work for your soldier's armor but also the weapons as well some of these look damn good-better than the defaults, to be honest. They ever work on modded helmets and equipment.
Number 8: Stop Wasting My Time
On number 8th, we have Stop Wasting My Time mod XCOM, just like the title says the mod reduces the downtime and just about every avenue of the game. From the strange pauses to the flight time on a hollow globe, it gets you into the action quickly without cutting out important kinds of stuff. Speeds up some bit without making animations look odd and it's one of those gameplay enchantments that you really don't notice until you turn it off.
Number 7: Evac All
Evac All, this one is not really necessary but damn is it cool, we have all thought it. We fought our way through the alien hordes just to barely make the evac zone and fold our troops out one of the time. What this mod adds a sweet little evac all button does exactly as it sounds and it just looks awesome to do it.
On the 6th position, we have HK416 & L115, this one is two mods for one number or says bonus mod. These are the only weapons mods that we have added to the list even though you can get a nice collection of soap on a workshop. Bulk can be colored customization options and modded with vanilla gear. They also can be customized in association with the INI file so you get them just the way you want.
Number 5: Show Me The Skills
On the number 5th position, we have added Show Me The Skills Mods to the list. This is a type of mod that comes in handy every time you come back from one of those missions where the entire A-team is wounded for the next 30 days and the rookie B-Team has to take on the next mission or two and you have no loo what those skills are that you gave these guys. You can outfit each one with the gear, they need to go along with their skills and it's simple but fantastic.
#4 BEST XCOM 2 MODS – Star Wars Helmets + Voice Packs
The Star wars pack adds in a variety of fancy new star wars helmets from stormtroopers to clone Comandos and it has seen quite a few updates already they have added in the type pilot helmet in the Mandalorian helmet. And if you are going to go ahead and make clone troopers and stormtroopers, you might as well grab the terrific voice packs.
#3 BEST XCOM 2 MODS – Overwatch All/Other
Talk about a time-saver, many people love this mod and they won't play without it. How often do you side before you even start your turn that you are going to wait and have that squad of asshats, get a little bit closer before you ambush them? Then you have got to click through your soldiers one of the time setting them to overwatch or order go yet, you can select one trooper that you want to start the ambush with and say overwatch all others. Putting everybody else into overwatch, so you can start the ambush that trooper in the game.
#2 BEST XCOM 2 MODS – Capnbubs Accessories Pack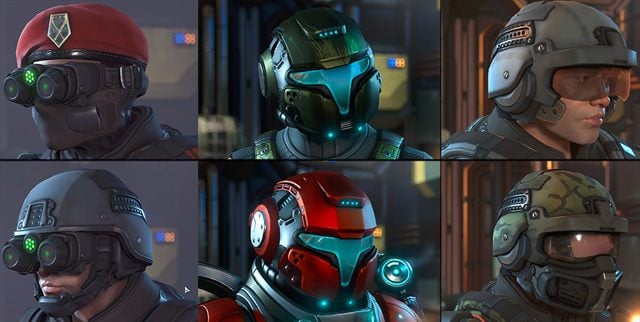 If you are looking for a mod that adds new gear and Customisation Options menu to your troopers that fits with the style of vanilla version and is constantly getting updated with new cool stuff look no further than this pack. The modelers nail the style of Xcom, it seems like every week, this mod gets an update and finding new things in there all the time.
#1 BEST XCOM 2 MODS – Uniform Manager
A mod that feeds into your need for your team that looks very similar for their class. This one lets you save uniform, so when the time comes to outfit your new medic or sniper or Assault Rifle and you can deal with a simple click of a button. It even has an update for class-specific default uniform and it's such a time saver and it's really customizable.