Escape From Tarkov Reserve Map [Major Update] Everything You Need To Know
As we are all aware, the new update from "Escape from Tarkov" is finally live. Released on June 29, 2020, the major updates are introduced in the game, which makes it more exhilarating and fun. With that being said, a bunch of quests is introduced in the game. Talking about the most anticipated and exciting quest, it's none other than escape from tarkov reserve map.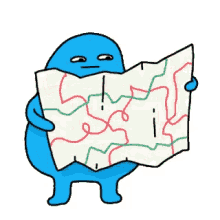 Well,
Apart from the major updates, a handful of errors and bugs are fixed to make sure the gaming experience remains seamless. The new update caters plenty of things to the gamers, which include Reserve map tarkov of course and not to mention, some changes including keys, loot, extraction points, hidden stashes, armored train are also made available.
ALSO KNOW ABOUT Escape From Tarkov Shoreline Map[ SECRETS 2021]
The game is growing at a fast pace all across the globe, and since the new update has arrived, it has become the talk of the town amongst its fans. It comes with a wide range of tricky maps, and figuring out their nitty-gritty can be a strenuous job. Therefore, we have come up with a way that will allow you to crack escape from tarkov reserve map and much more.
Before moving forward to understand what it has got in store for us, let's learn some of its features and how they work.
What is Escape From Tarkov Reserve Map?
In the video game, the reserve is short for the base of the federal state reserve agency. It houses an air space control center, which is known as Novinsky-2.
Basically, the reserve map comes with the military base, which incorporates a lot of things in the surrounding. Also, the same base allows you to have an entrance to an underground bunker. The map is available for players up to 10 and is open to both player scavs and PMCs.
The most enticing thing about this newly available map is the tremendous amount of loot it has to offer. As it incorporates several areas, the possibilities of getting more loot from the loot spots are much higher, which is going to entice its fans for sure.
Escape From Tarkov Reserve Map [Major Update] Everything You Need To Know
ALSO KNOW ABOUT Escape From Tarkov Shoreline Map[ SECRETS 2021]
Things To Explore in Escape from Tarkov Reserve Map
The map comprises a lot of areas for loot, and you will find enough fortune, depending on the number of keys you carry. Apart from the variety of areas, you will be able to discover scavs, two stationary weapons, etc. Talking about the scavs in reserve map tarkov, scavs will be spawned into the newly released map, but the possibilities of raiders to show up and hunt the PMCs will be high.
Speaking of the two stationary weapons that are applied for the reserve map contains NSV 12.7X108, which is a heavy machine gun. Asides from this, grenade launcher AGS-30 will be along for the amalgamation.
Now, talking about one of the most struggling and puzzling tasks of Escape from tarkov reserve map. Apparently, it's figuring out the extraction points. The first and foremost thing that you are going to come across in the scavs and PMCs will be the armored train, which is situated very close to the maintenance depot and rolling stock repair. But, it will not always be there, you have to check it up.
You will be able to get it when the train arrives, as it honks twice before arrival and stands in the area for a few minutes. Will also be able to come across the bunker hermetic door, which is located nearby military guard barracks.
You can make use of this bunker hermetic door more than once unlike the armored train, which can only be used once. But, you need to first get to the shack southwest of the chopper and make use of the lever to open the door.
Keys In Escape From Tarkov Reserve Map
There are an enormous amount of keys available in the Escape From Reserve Map Tarkov. The total number of 29 keys introduced in the map can be utilized to unlock the sections and rooms within the reserve map tarkov.
It is also notable that looting keys is one strenuous job, and a bit time-consuming as well. But, you can find some of the keys in the drawers, scavs, and many other locations.
There is no denying we all have a hard time discovering the keys. But, if you have had enough and decide to give up, you should not miss considering the flea market to lay your hands on some keys.
Wrapping Up Escape From Tarkov Reserve Map
There is an array of things to talk about the escape from reserve map tarkov, but we have gathered together every bit of knowledge to learn about the major updates. We hope, we hope you liked going through the article and acquired the desired ins and outs of the update.
wanna know : Escape From Tarkov Woods Map Guide 2021 ( Revealed )
See Video If Required
DON'T MISS THIS !
Escape From Tarkov Shoreline Map[ SECRETS 2021]