So here we are again with some amazing stuff, Today we are going to learn about How to Subtract in google sheets. This is very easy and after reading this article you can easily learn subtracts in google sheets.
Google sheet is a great excel alternative nowadays and it has a massive amount of functionality while hosted entirely in the cloud. If you are familiar with excel you can easily use google sheets.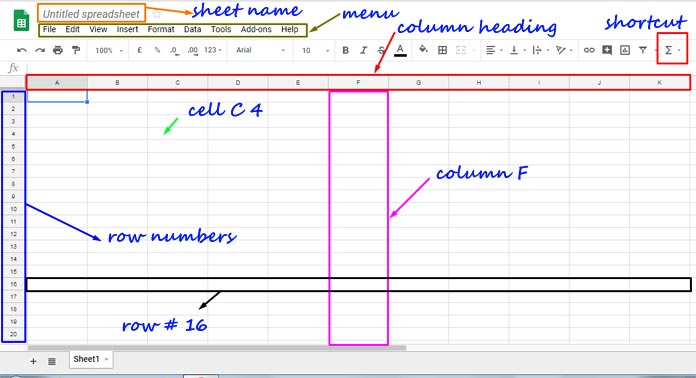 HOW TO SUBTRACT IN GOOGLE SHEETS USING MINUS SIGN?
Click on the cell type what you want to subtract in the formula bar and the cell will show the value of that equation. eg:- generally 200 – 180[INPUT] = 20[OUTPUT]
In google sheets, we write Let say "=B1-C3" precede this equation with an equal sign.
You can also fix up like if you don't have any cell, You can simply use a number like this:- =200-C1-B2
HOW TO SUBTRACT IN GOOGLE SHEETS USING MINUS FUNCTION?
Google sheet also has a minus function with a syntax of MINUS(VALUE 1, VALUE 2 ). In This case value 1 is the menu end and value 2 is subtract end.
You can also type out the numbers as value 1 in value 2 or type of the numbers cell coordinates.
NOTE – This function is however limited for two values.
KEEP REMEMBER THIS ORDER OF OPERATIONS!
Equations are generally calculated from left to right. It follows this order :-
parenthesis>exponents>multiplication>addition and subtraction
How To Subtract Dates with subtract formula
we can also substract the dates with the subtract formula.
NOTE: Use US format like in mm/dd/yyyy format
For example:- Select cell B1 on your respective google spreadsheet and input any random date like 4/23/2018 as the first date. Click on the C1 and enter again any random date say 2/18/2018. Then select D1 to include the formula in that particular cell. Enter like this '=B1-C1' in the fx bar and press enter.
And you will get you answer at that moment.
DON'T MISS THIS
8 Games Endings nobody one have ever seen!