A side-scrolling action-adventure set in a surreal world is obsessed with human-like proportions, where you play as a humanoid back-hole. Grime has a very particular surrealistic art style that is often haunting and melancholic. The release date of Grime is 12 August 2021. In this post, we are going to tell you an alpha build of the game, combat, and a bit of creature-based progression system, and some of the other features that you can expect in the full game.
Combat is centered around attacking and dodging as well as making clever use of the weapon's special abilities such as the Maul Scythe. In addition, you can also absorb enemies. This will not only deal damage but grant you breath which can be used for healing. As well as make progress towards unlocking a unique trait. The traits can be leveled up at checkpoints and allow you to customize your play style.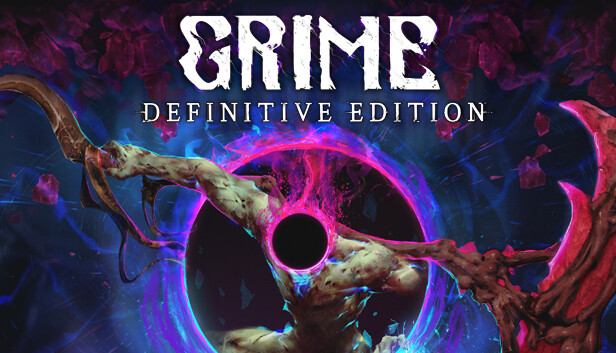 ALL ABOUT GRIME GAME
Grime game contains a wide range of weapons that favor the standard RPG approaches that are strength weapons, Dexterity weapons, slow and heavy weapons, light and fast weapons. For the rest of its mechanical core, Grime sticks pretty closely to traditional ARPG's in this genre. So you can probably guess that managing stamina will be critically important. You will be able to roll out of the way, jump when needed and you will find and unlock lots of weapons and armors.
As powerful as absorbing may initially seem, not all enemies can be immediately absorbed. Some have segments of their health protected and must be broken through first. This can be achieved using any one of the many weapons in Grime and each having its own unique special attack for example if you find the right timing, you can use the Jaw Axes ability to bite right through an enemy health bar.
WANNA KNOW : How to Make a Smoker Recipe Minecraft
GRIME GAME INSANE FEATURES
The absorbing ability in Grime is very versatile. You have a slower heavy attack and a fast light attack or some special also, which sometimes adds interesting moves like sending enemies flying or chewing on the enemy. It can be used to return projectiles and even affect enemies with protected health bars or shields, sometimes in surprising but beneficial ways. Not all creatures will react the same, so make sure you learn and adapt. Pick the tight weapons, and decide when to absorb. As you progress through the game, new enemies constantly challenge you in different ways. And by defeating bosses and consuming their remains. You will be able to unlock some good abilities such as 'pull', which can be used for traversal, but also in combat, pulling traps for enemies and sometimes even the enemies themselves.
BUY TODAY
BUY FROM HERE https://www.epicgames.com/store/en-US/p/grime
There is a lot more to Grime than these kinds of stuff. Including a fully interconnected seamless world to explore. Platform challenges to overcome, the secret to find, and also encounter the strange inhabitants of the world, piecing together the truth behind their existence. So if you are a true story action gamer then accept the challenge and play Grime.